Wasteland Pack
Curated set of 50+ arid wasteland assets from gnarled wood, dusty rocks, decayed leaves, plants, weeds, and debris.
Natural Building Blocks.
A selection of scanned assets for dry landscape detailing, scanned in a variety of iconic locations around the world. Start creating diverse arid scenery right away with the highest quality natural detailing assets available.
Tileable Surface Scans

Fully tileable PBR materials.

Scatter 3D Scans

For natural break-up.

Vegetation Scans

With real translucency.

Hero 3D Scans

Including LODs and high-poly.
Unprecedented Level of Detail.
From large tileable ground surfaces, rocks, dead wood and plant atlases, down to sticks, leaf crumbs and the tiniest pieces of debris - the full detailing gamut is covered. Introduce an unprecedented level of detail and realism to your arid scenes.
View all assets
Physically Based Everything.
Each asset includes a wide range of scanned maps, calibrated for the Disney Principled BRDF. Fully separated, flat, consistently processed and fully tileable.
Super-clean 3D.
All 3D assets go through a rigorous clean-up, reconstruction and retopology process, ensuring consistent texel density, minimum stretching and full modularity. All meshes include LODs with uniquely baked normals, and what's more, real-world scale is preserved for zero guesswork.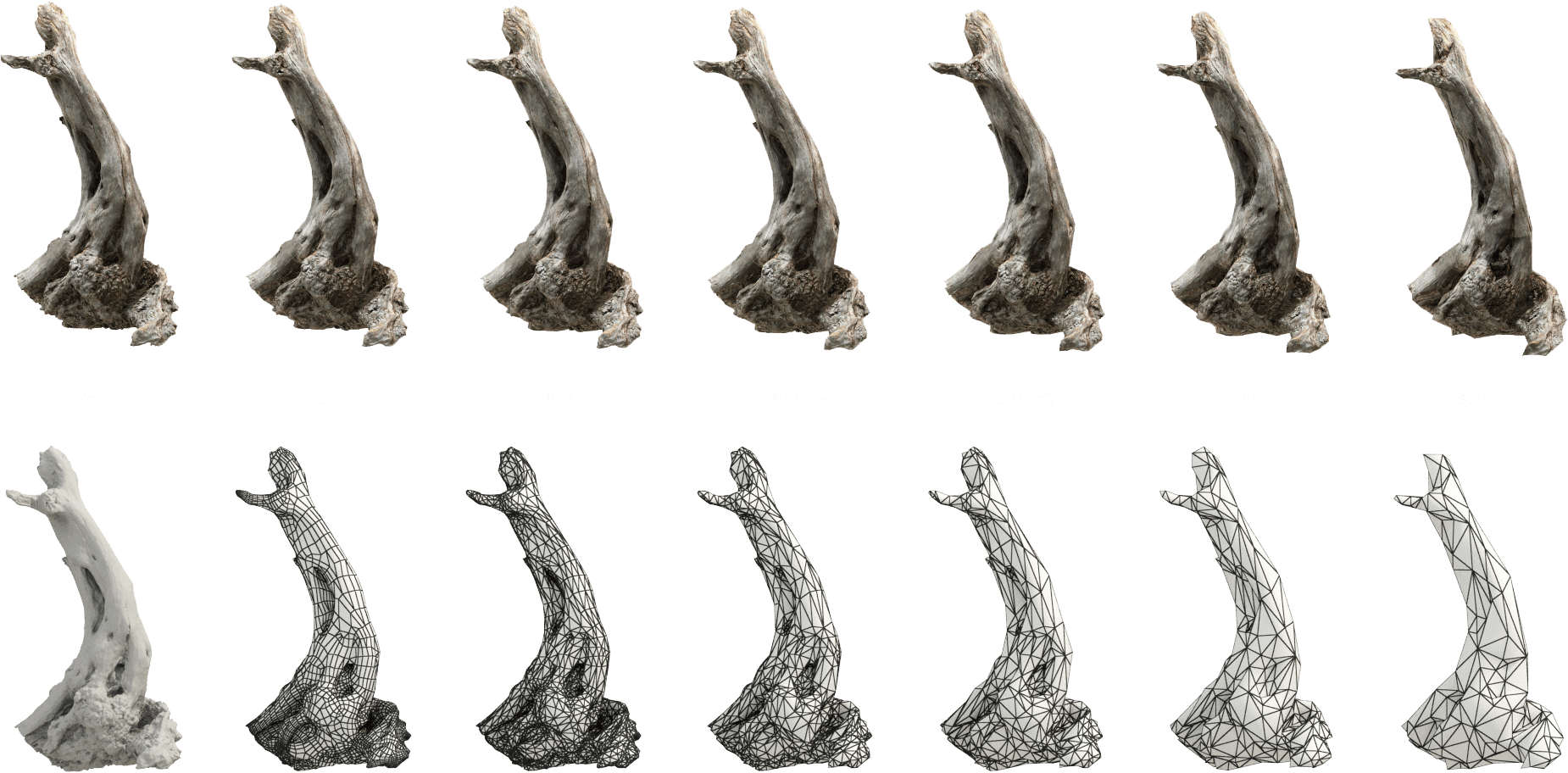 Wait, There's More
Each 3D scan comes with high-poly FBX and OBJ sources, Ztool, and displacement brushes for custom sculpting. You also get the Megascans Bridge, a desktop tool for Mac and PC for easily managing and exporting your downloaded scans. Lots of extra goodies await!
32 bit Bump and Displacments

For maximum fidelity.

High-poly Ztools

For extra control.

32 bit Sculpting Alphas

For extra customizability.